One of the most highly visible contemporary African-American intellectuals is Cornel West.
Image by Darrell Nance from Wikimedia Commons, CC BY-SA
West entered Harvard University at the age of seventeen and graduated in three years with a degree in Near Eastern Languages and Literatures and then earned a PhD at Princeton University. Professionally, he has been a professor of philosophy, religion, divinity, American Studies, and African-American studies at Harvard, Princeton, Union Theological Seminary as well as being a highly sought-after lecturer, political activist, and even a film actor. He played Councillor West in
The Matrix
film series.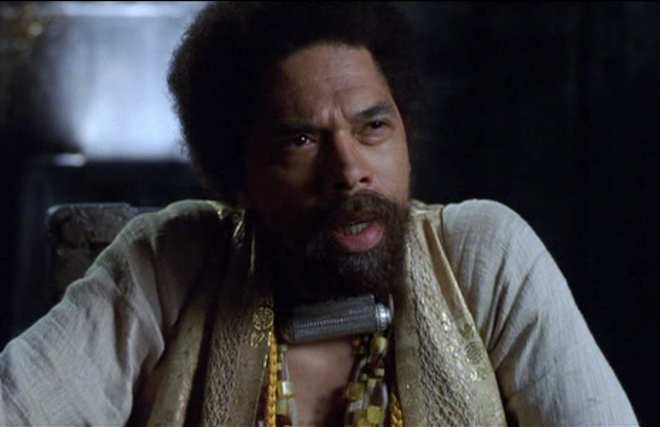 Councillor West in The Matrix Reloaded
(http://vignette1.wikia.nocookie.net/matrix/images/d/dd/West.png/revision/latest?cb=20081010065236)
West is well-known for his outspoken views on race, the use and misuse of religion in the public sphere, Marxist thought, etics, social justice, and the cultural importance of music. He is the author of numerous books, including the influential and controversial books
Race Matters
(1994) and
The Future of Race
(1996; co-written with Henry Louis Gates, Jr.),
Democracy Matters: Winning the Fight against Imperialism
(2004), and
The Rich and the Rest of Us: A Poverty Manifesto
(2012; co-written with Tavis Smiley). West's aproach to life and ethics was summed up in his segment of
Examined Life
(2008), a film about contemporary American philosophers and the role of philosophy in American life.